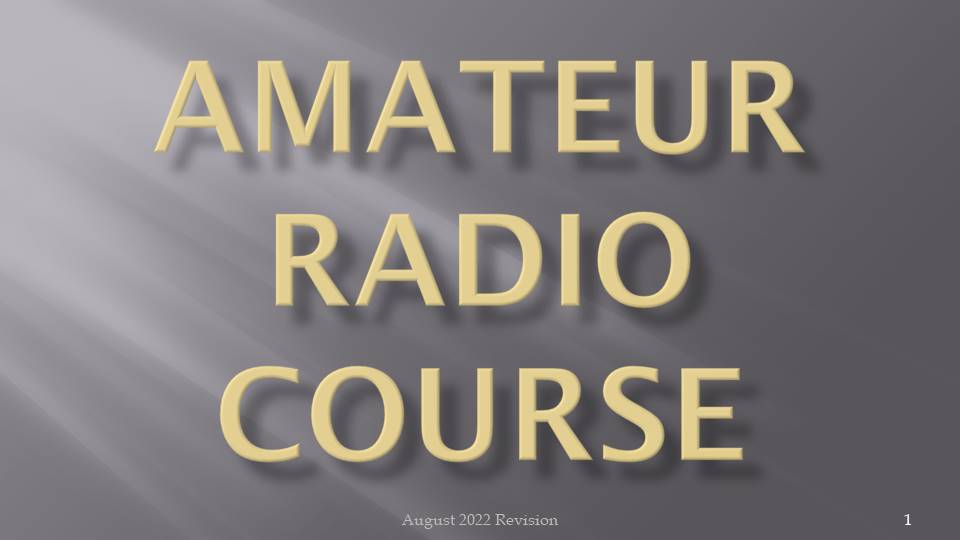 COURSE INFORMATION
WHEN:  Saturday March 4th, 2023, 8am to 1pm (and each Saturday after)
WHERE:  Fire District 3, Scenic – Station 21,
                 1909 Scenic Ave., Central Point, OR   97502
PARKING: DO NOT park in the fire station parking area. Use the school parking lot directly behind the fire station.
2023 Instructors, L-R:
Steve Grigsby WC7R, Steve Bosbach KW5V, Bruce Cook KG7TUO, Dave Goldstein KJ7GFS, and Brandon Morrill KG7UUJ not pictured Brooksby Harmon AE7BR
So you Want to be a Ham!
Our group of volunteer instructors (pictured above) want to help guide you on this incredible journey into one of the most fascinating hobbies you can be involved in!
Our goal is to help you to obtain your FCC licenses, and to become a knowledgeable, productive and courteous operator – with the incredible side effect of having fun.
We do not teach the tests. We teach the subjects necessary to be a well rounded Ham, and by doing so, you will pass the tests. You will learn rules and regulations, proper operating procedures, how electronic components and basic circuits work, what modes of communications are available, antennas, safety and much more! We mix in hands-on mini-labs on multiple topics, and even offer additional free classes on radio related topics after your licenses.
This is a Unique Course! We have combined both the Technician (entry level) and General (mid level) courses together. This will make it possible to take both the Technician and General Class Exams in the same testing session. Why? Because it saves you time and money while getting you all the way to the General Class license, which has the advantage of opening the HF bands to your use – right from the start of your Amateur Radio experience!
The course runs approximately 10-12 weeks on Saturdays, depending on holiday breaks and the effort and experience of each class.
There is no cost for these class sessions, but discounted textbooks are available through the instructors (Bring cash or check to the Introduction (first class session) for 2 textbooks x $25.00ea = $50.00).  At the end of the course there is a $15.00 test fee.  And there is now a $35 fee for the FCC to issue your license.
You can purchase the text books on your own though we can offer a discount plus no shipping due to our affiliation with the ARRL.

UPCOMING CLASS:
The C.A.R.E. Club provides a Technician/General Class Licensing Course approximately twice a year. Again, this course runs about 10-12 weeks in length.
​
Class sessions (when active!) are held at Fire District 3, Scenic – Station 21, 1909 Scenic Ave, Central Point, OR 97502.
——–——-
(Please contact us with the form on this page and we can add you to the list – class size is limited, and class materials are available on site while supplies last.)
Manuals needed are the 5th edition of the Technician manual and the 9th edition of the General manual. If you don't have your manuals you can order them through the Club and purchase them on the first day of class. This requires advanced notice that you want one or both manuals. Prior to the course an email will be sent to each student to verify whether they want to purchase manuals through the Club. The Club get manuals at a discount and with no shipping charges ($25 each instead of $32 + shipping or more). The cut-off for ordering through the Club is 21 days before the first class date.
We have put together some basic information for you to look through, giving you a better idea of what Amateur Radio is, what is expected in our classes, and what you can expect from us…
SO, WHAT IS AMATEUR RADIO ABOUT?
Use the interactive slide show below and learn more! (Enlarge with button on bottom right of presentation)
Our class sessions will be held at Fire District 3, Scenic – Station 21, located at 1909 Scenic Ave, Central Point, OR 97502. (see map)
Look for this Building!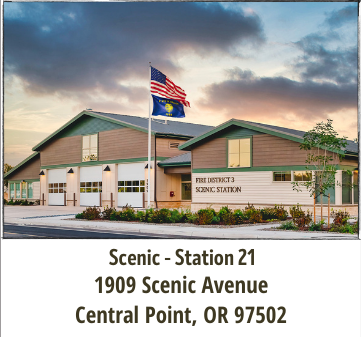 We use the official ARRL Ham Radio License Manuals for our classes. We do not go chapter by chapter through the manuals – instead, we teach the material topically, with material from both the Technician and General Manuals combined in a more comprehensive manner.
Looking for an "Elmer"?
If you are looking for an "Elmer" (a Ham Radio Mentor), call the number on the left or fill out the form below and let us know what you need help with so we can connect you with an Elmer to assist you!
You can contact us using this form.
THE CONTACT FORM IS NOT YET FUNCTIONAL. Please send your inquiries directly to CareHamClub@gmail.com
AREA AMATEUR RADIO CLUB MEETINGS:
Meets Second Wednesday of every month at 6:30pm
Meets First Thursday of every Month (except two in the summer) at 7:00pm at the Medford Police Department Community Room, 219 S. Ivy St., Medford.